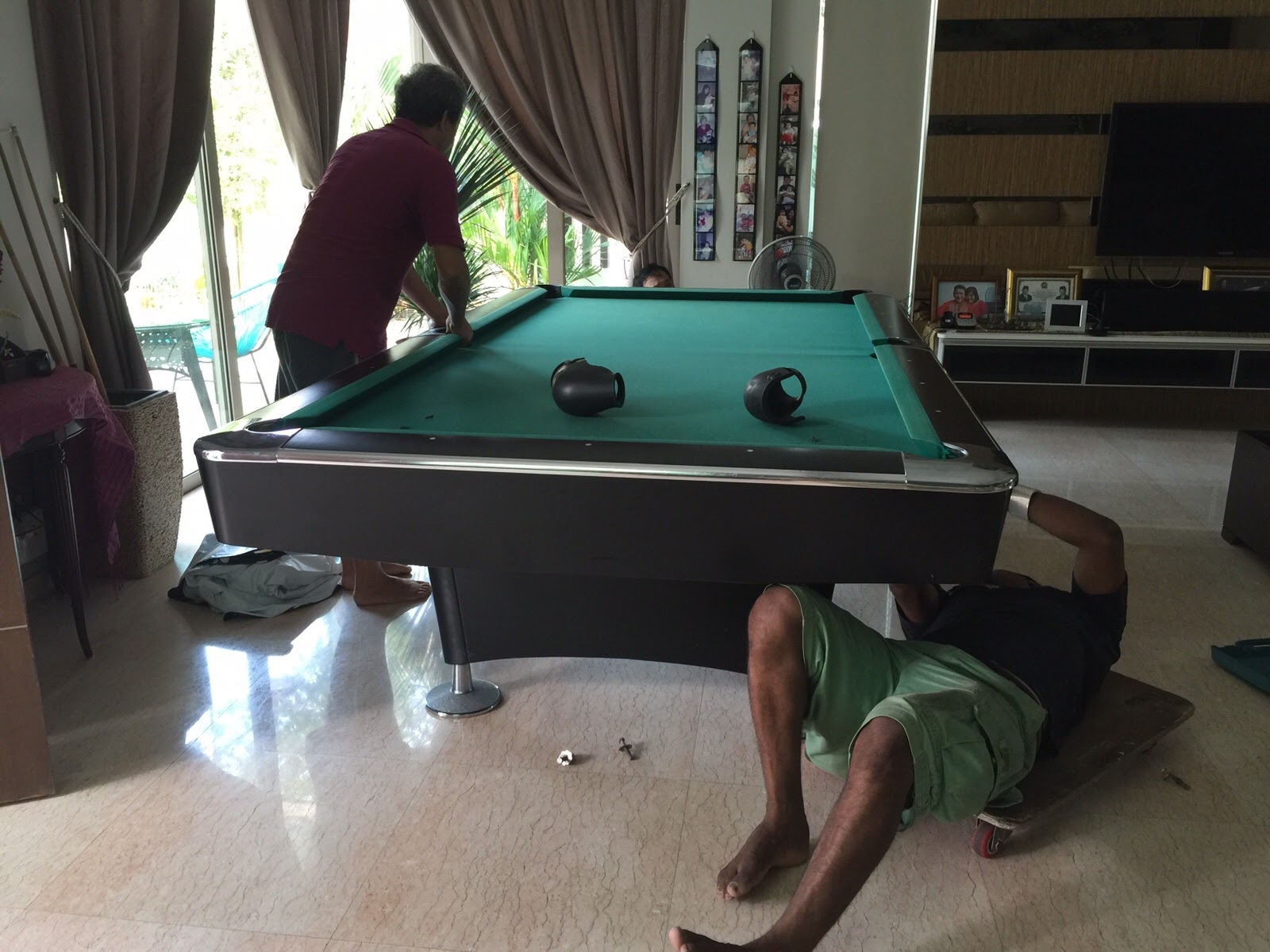 Pool Table Repair & Services Singapore
Snooker Billiard Table & Pool Table Repair Singapore
We offer comprehensive support for all your pool or snooker table problems. We provide manpower, necessary parts, and transportation to ensure that all repair and maintenance services are carried out effectively and efficiently. Whether you need a simple repair or a full-scale overhaul, our team of experts is always ready to assist you. With our commitment to providing the highest level of support and customer service, you can rest assured that your pool or snooker table will be in good hands. If you require any help or have any questions, our team is always here to support you on the following issues:
Service to assemble and setup pool table & snooker table.
Change, re-felt and recover of pool table & snooker table fabric cloth.
Tightening loosen cloth.
Ball jam, faulty ball return system and ball return track alignment
Troubleshoot configuration of ESD vertical coin slot. Electronic coin mechanism programming, replacement for coin operated pool tables. (Valley Dynamo, Sam Bison, Cosmo, Wiraka, Thunderbird etc.)
Table leveling (re-leveling) and slates alignment issues
New rubber cushion replacement. Re-rubber of damaged rubber cushion.
Reduce pool table pocket size for skill training
Dismantle, shrink wrap, packing, setup and assemble services.
Provide temporary and long-term storage.
Disposal service to discard unwanted or damaged pool tables.
Repair, source and replace damaged billiard pockets and other table parts.