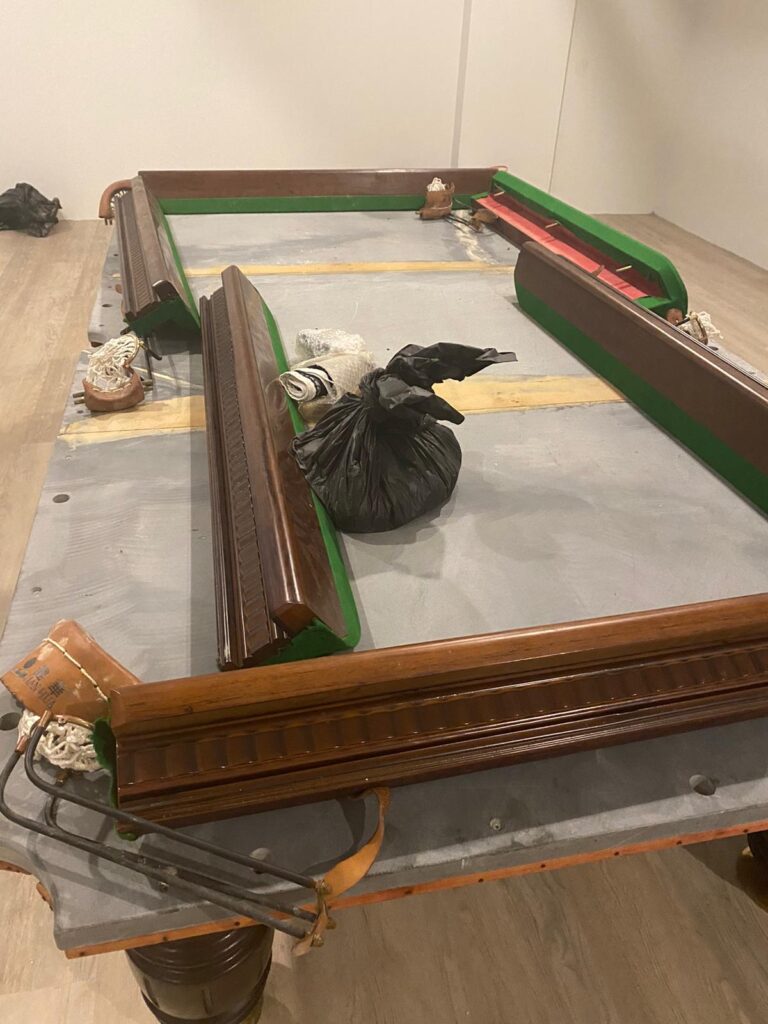 Pool Table Moving Service in Singapore
Pool table movers in Singapore for slate-bed pool tables, coin operated pool tables and 12 feet tournament size snooker pool tables that weigh up to 1,200kg.
As a trusted billiard table repair and service specialist in Singapore, we have extensive knowledge and experience in servicing and repairing all types of pool tables. Our expertise extends to professional pool table relocation services, ensuring that your table is moved safely and efficiently.
At MONSTERCUE billiards, we offer tailored solutions to meet your specific pool table relocation needs. Whether you need to move your table a few feet within the same location or to a new location, our team of trained specialists will handle the job with care. We understand that slate bed pool tables can weigh between 300kg to 450kg and require proper dismantling before relocation to prevent damage beyond repair.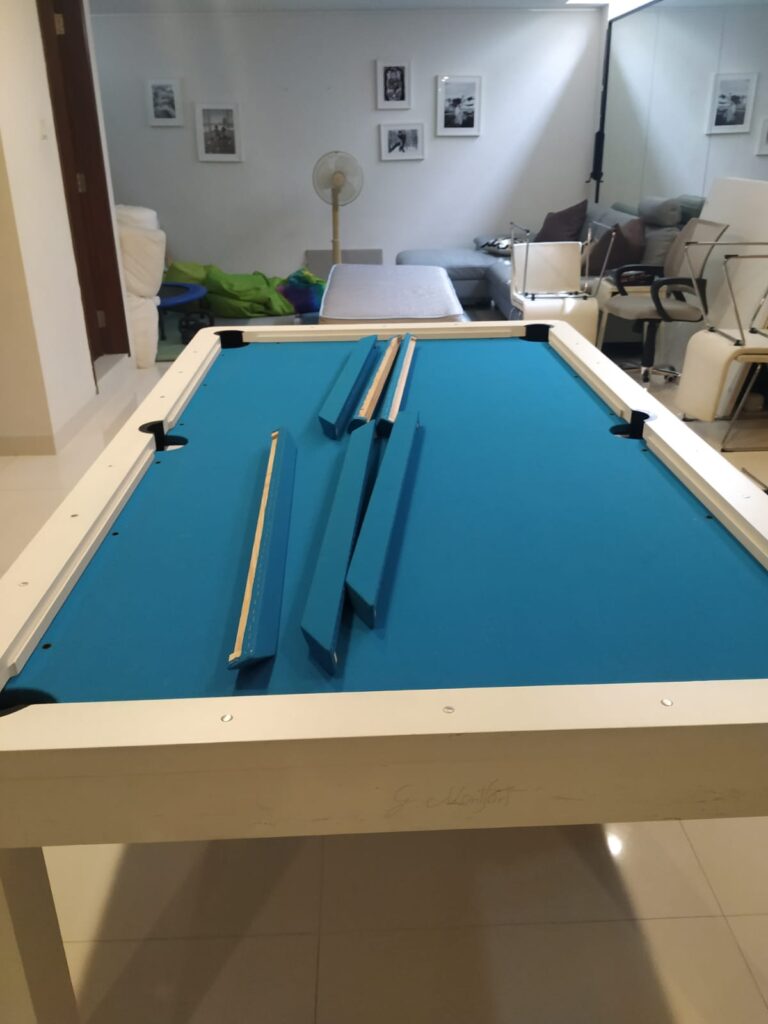 Our skilled pool table movers are equipped to handle any relocation challenge in Singapore. Whether your pool table needs to be set up on ground level or lift-access level, our team can handle the job with ease. If lift access is not available, we offer an additional manpower service to move your pool table up or down the stairs. However, this service is only provided after a thorough assessment of the pool table model, stairway width, and height clearance.
In addition to our pool table moving services, we also offer new cloth replacement and pool table recovering services. This ensures that your table looks and plays like new after the move. If you need temporary storage for your table prior to moving, we offer that service upon request.
Don't settle for anything less than the best when it comes to your pool table relocation needs. Contact us today to discuss your requirements and receive a customized solution.