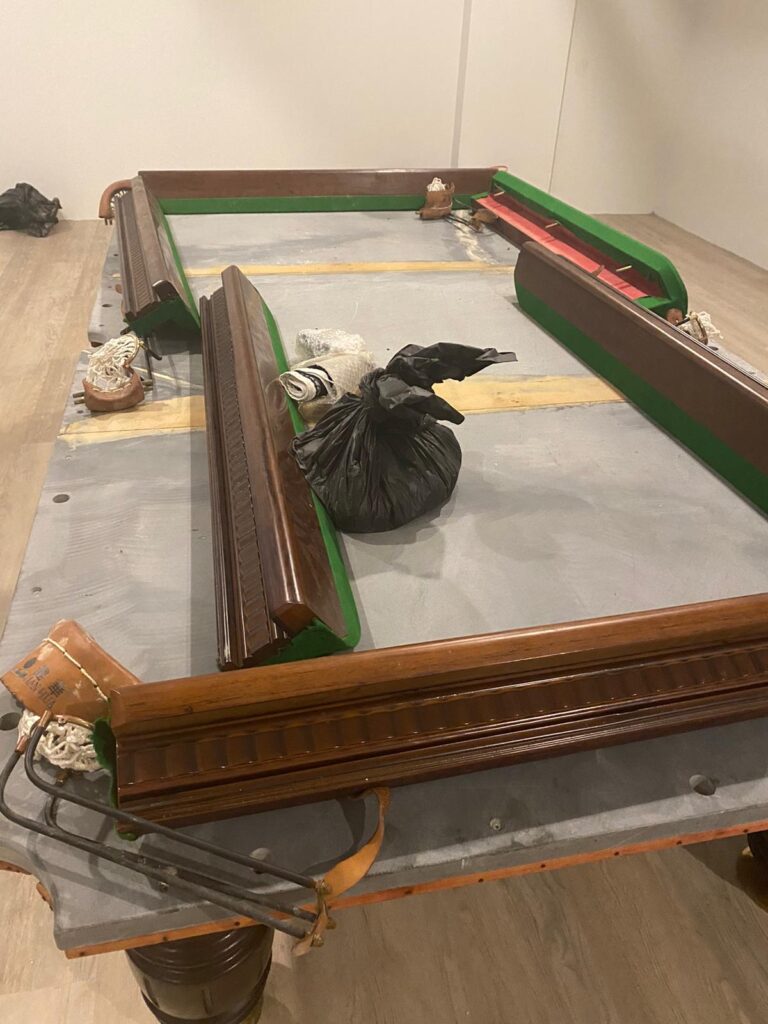 Pool Table Moving Service in Singapore
Pool table movers in Singapore for slate-bed pool tables, coin operated pool tables and 12 feet tournament size snooker pool tables that weigh up to 1,200kg.
As a trusted billiard table repair and service specialist in Singapore, our expertise extends to professional pool table relocation services, ensuring that your table is moved safely and efficiently.
We offer tailored solutions to meet your specific pool table relocation needs. Whether you need to move your table a few feet within the same location or to a new location, our team of trained specialists will handle the job with care.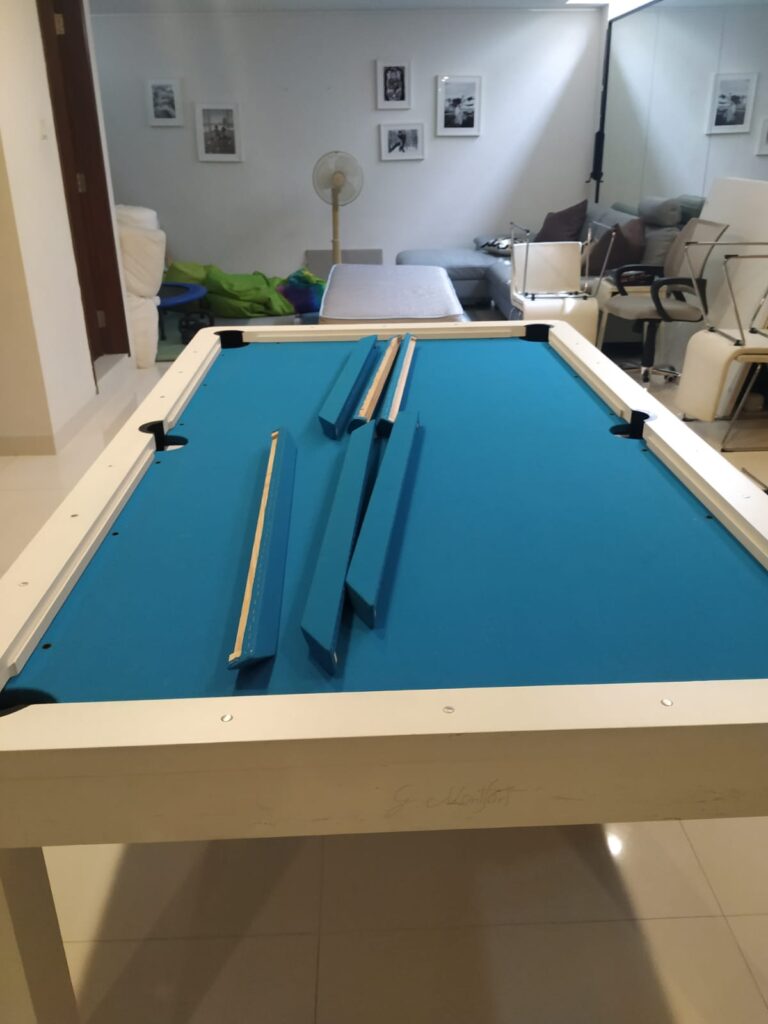 If your pool table needs to be set up in a location that is not easily accessible via a lift, you can trust our team to handle the job with ease. We understand that moving a heavy pool table up or down stairs can be a daunting task, which is why we offer an additional manpower service to help you get the job done.
Our experienced team will first conduct a thorough assessment of your pool table model, as well as the width and height clearance of the stairway. This will ensure that we have a complete understanding of the job at hand and can provide you with an accurate quote.
In addition to our pool table moving services, we also offer new cloth replacement and recovery services. This ensures that your table looks and plays like new after the move. If you need temporary storage for your table prior to moving, we offer that service upon request.
Don't settle for anything less than the best when it comes to your pool table relocation needs. Contact us today to discuss your requirements and receive a customized solution.