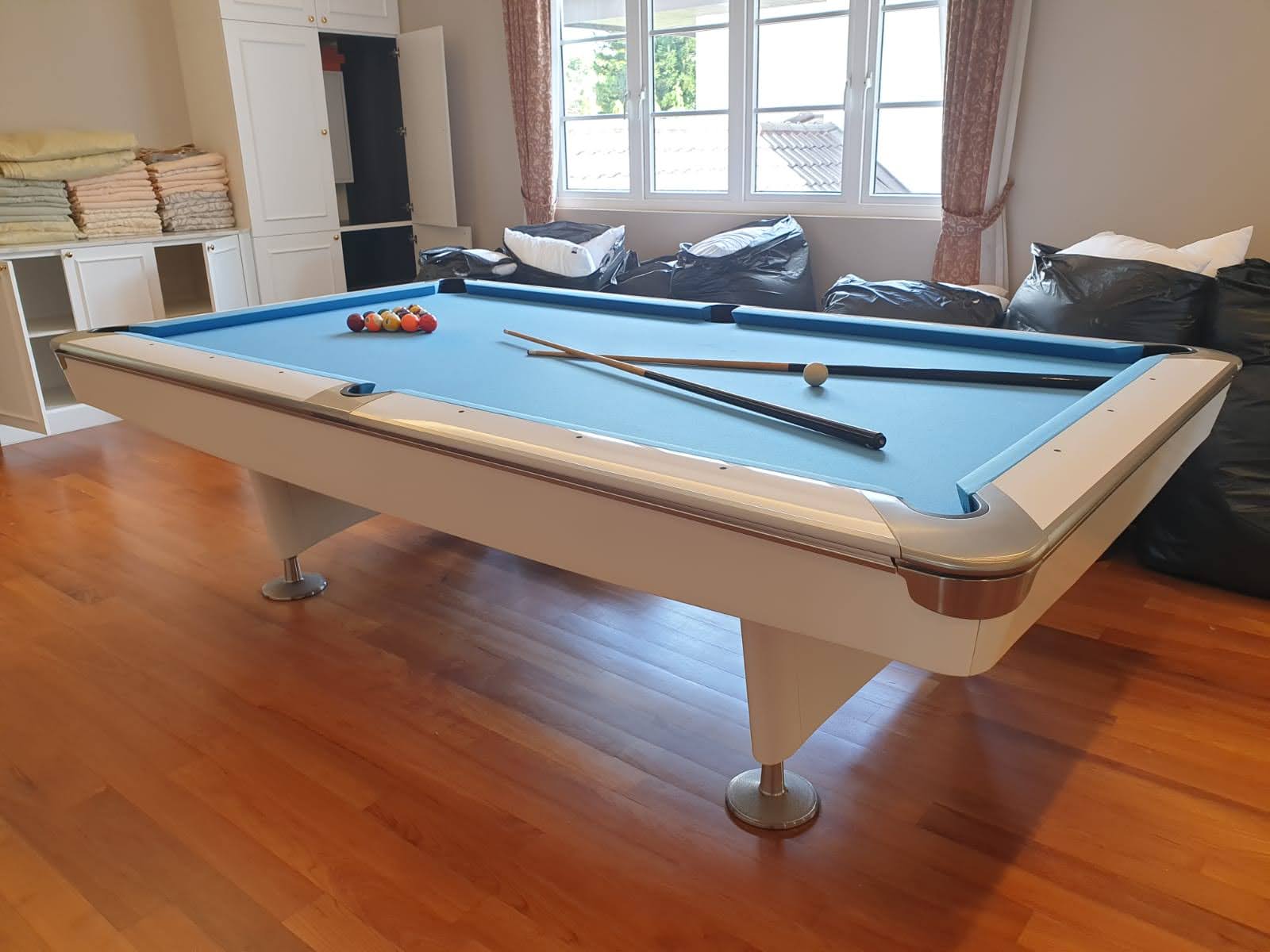 9ft Pool Table Listings
Room space requirement: 18ft x 14ft
9ft size pool table measures approximately 9.5ft x 5ft.
We select good condition used 9-foot pool table for sale in Singapore.
In professional pools, 9ft pool tables are the preferred size because the long shots require precision and speed control. Thus, if you want to play seriously or are training to compete in any tournaments, a 9-foot pool table is the table to play on.
At Monstercue billiards, we offered professional quality refurbished 9ft pool tables at affordable prices. Most of the tables are 50% off the new table price. All tables are professionally moved and installed by an experienced team of billiard table technicians.
We do not have any listings at the moment. Contact us on your interest. We will get in touch with you when there is one available.