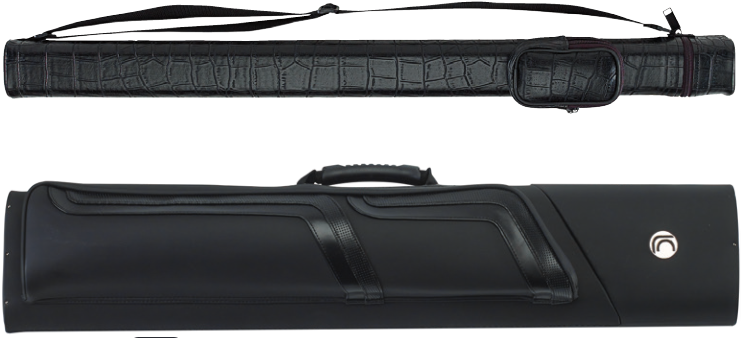 Cue Case Singapore
Buying a cue case in Singapore?
Our proshop stock basic range of cue cases. However, if you are looking for premium cases from major brands, we can special order it for you at a competitive price offered by most internet billiards online shops.
A cue case allows you to easily move your cue around. It also stores and protects your cue. Depending on the type of case you choose for your cue, it safeguards against impact, moisture, and temperature changes. In addition to storing cues, some cases have built-in pockets to store your other billiard accessories such as cleaning towel, gloves, chalk and basic cue maintenance kit.
Common style of cue cases ranges from soft case, hard case, box case and hybrid case. The materials used for the cases are vinyl leather to genuine premium leather not limited to intricate artworks imprinted and embossed by skilled craftsmen.
Cue cases come in different sizes. It can range from a basis case for storing a 1 butt and 1 cue shaft (1B1S) right up to 4 butts 8 cue shafts (4B8S). Below are the common cue case size configurations.
| | | |
| --- | --- | --- |
| 1 butt 1 shaft (1B1S) | 1 butt 2 shafts (1B2S) | |
| 2 butt 2 shafts (2B2S) | 2 butt 3 shafts (2B3S) | 2 butt 4 shafts (2B4S) |
| 3 butt 4 shafts (3B4S) | 3 butt 5 shafts (3B5S) | 3 butt 6 shafts (3B6S) |
| 4 butt 8 shafts (4B8S) | | |
Cue cases size configurations
Updating…