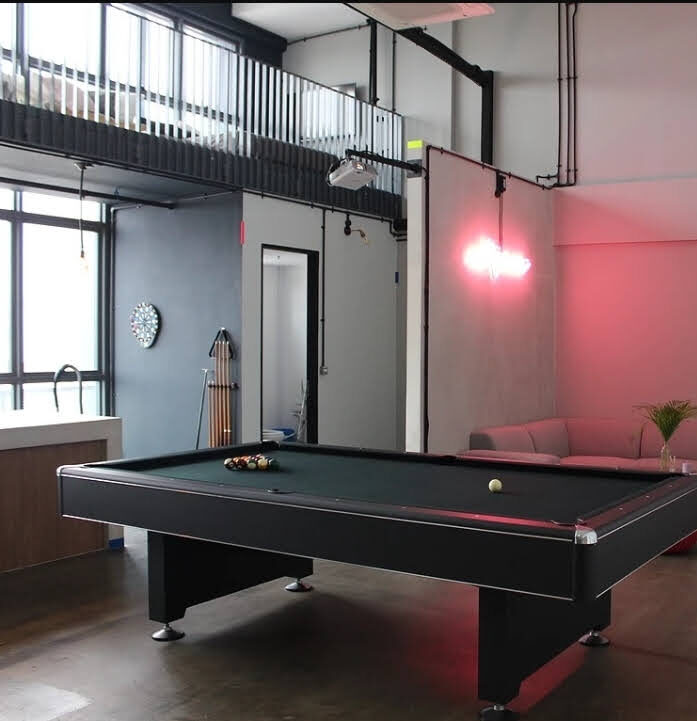 Used Pool Table Singapore
Affordable and Quality Pool Tables for Sale – Choose from a Variety of Used Options for Ultimate Gaming Excitement in Singapore
Our used pool tables come from homeowners who have kept them in pristine condition, allowing you to enjoy high-quality billiards at a fraction of the cost of a new table. In fact, our used pool tables are priced up to 40-60% lower than their brand-new counterparts, making them excellent value for budget-conscious shoppers. And, by choosing a used pool table, you're not only saving money, but also making an environmentally friendly choice – as buying a used table means less strain on natural resources like wood and slate.
Viewing of tables

Before the table is expertly disassembled, packaged, and transported to our storage facility, potential buyers have the opportunity to inspect the table on the seller's premises.
Buy with peace of mind from used pool table Singapore specialist.
What our clients say about us

"We bought a used pool table through Monstercue. They arranged the viewing as per our convenience, gave us a good deal and delivered the table quickly. The delivery and assembly were professionally done and the whole experience was pleasant. Highly recommended as they eliminate headache of dealing with a seller, mover and assembly company and give a 3-month installation warranty. "
Our used pool tables are guaranteed to be in top playing condition, with all models featuring a sturdy slate base. Before we sell any used table, we thoroughly inspect it for any physical and hidden defects, ensuring that you can start playing right away. And, to make the process even easier, we offer a free professional pool table moving and assembly service, along with a 3-month installation warranty. So, if you're looking for a great deal on a high-quality used pool table, look no further than MONSTERCUE Billiards – where billiards enthusiasts come to play!"
Available Tables
Used 6ft Pool Tables
Used 7ft Pool Tables
Used 8ft Pool Tables
Used 9ft Pool Tables
Used Coin Pool Tables