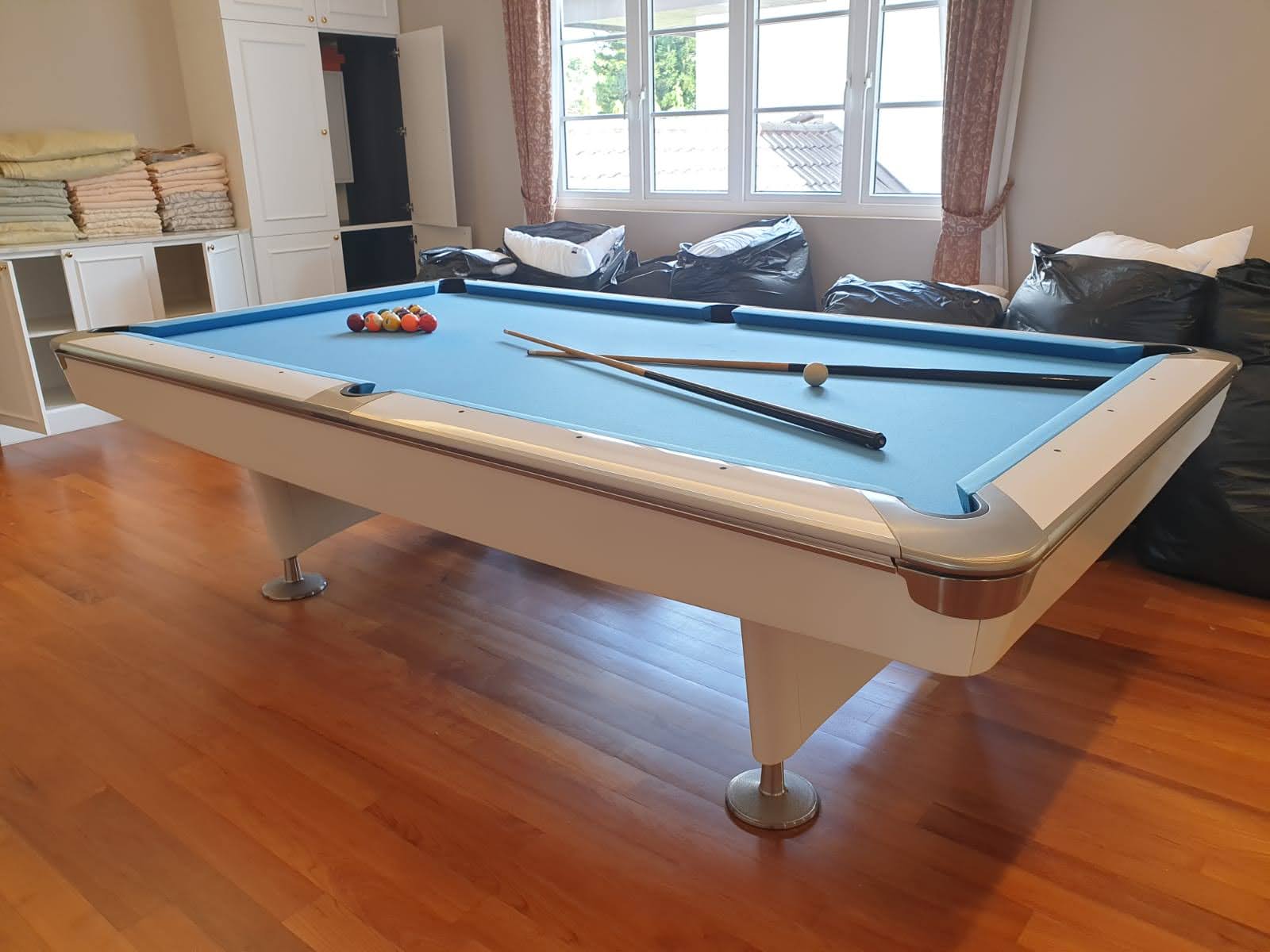 Used 9ft Pool Table
Room space requirement: 18ft x 14ft (58″ cue)
9ft size pool table measures approximately 9.5ft x 5ft.
Used 9ft Pool Table Singapore.
The 9ft pool table is the preferred choice for professionals to play. This is due to their large size and the shots are long that require precision and speed control. It is the ideal size to train on to develop an accurate stroke and control of the cue ball.
Used Wiraka 9ft Pool Table. – $1,888.88
Used 9ft pool table with NEW cloth upon delivery. Professional competition size with standard playing accessories and ball set. Drop pocket system. FREE delivery and installation on ground level or lift-access level in Singapore.