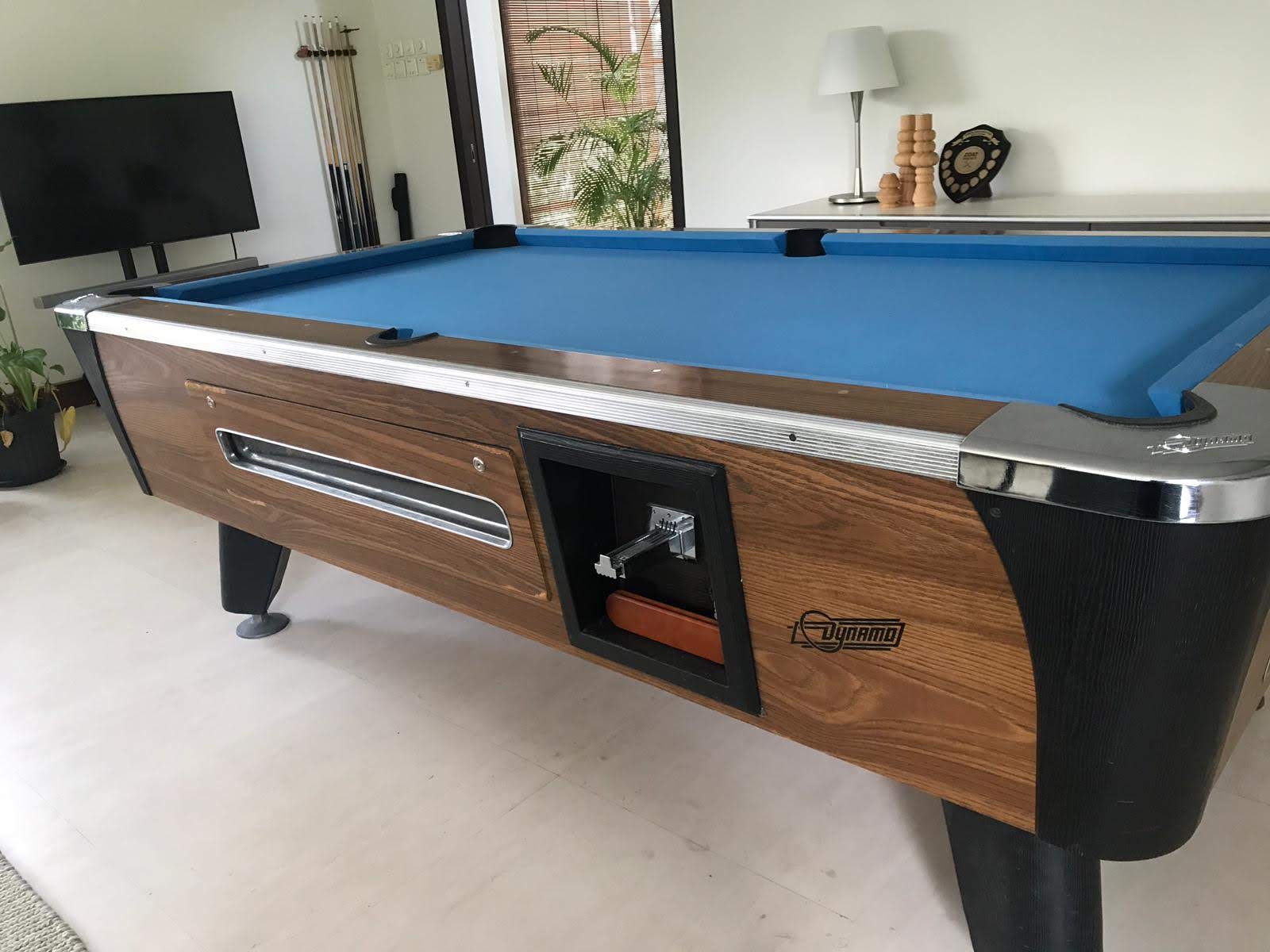 Used Coin Operated Pool Table
Sales | Buyback | Parts | Refelt | Service
Buy used your coin operated pool table in Singapore from us to ensure reliable aftersales maintenance and support. Coin-op pool tables are commercial grade tables built for durability and profitability. They are commonly found in F&B establishment and pubs in Singapore. Coin table makes a difference by creating a great vibe fun atmosphere and is a good source of revenue. We highly recommend Valley or Valley Dynamo coin pool tables because they have been proven worldwide for its reliability, durability and ease of maintenance.
These coin pool tables are refurbished to good working conditions and are up to 50% cheaper than new tables. We warranty these tables for 03-months and provide parts and services to repair if needed. We regularly take in good condition tables. Talk to us if you would want to buy or sell your table to us.
We have ready stock the following used Dynamo and Sam Bison coin pool tables.
Used Dynamo coin pool table
Used Sam Bison Electronic Coin 9ft pool table.
Delivery wIth new table cloth & good condition playing accessories. Used lamp set. Inclusive of delivery & setup at ground level.
Used 8ft Sam Bison Coin Pool Table. – $2,688.88
Good condition size 8ft coin pool table by Sam Bison (made in Spain) with NEW cloth upon delivery. Electronic coin mechanism. Comes with standard playing accessories and ball set. Ball return system. FREE delivery and installation on ground level or lift-access level.